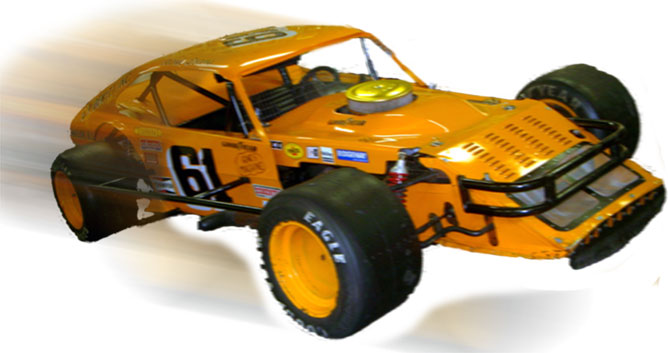 The Rome Sports Hall of Fame and Museum
A non-profit organization dedicated to honoring and preserving the great sports achievements of athletes of Rome, New York. It is located at 5790 Rome-New London Road, next to the Erie Canal Village. There are 52 sports exhibits for you to peruse at the museum.
NASCAR racing legend and RSHOF member, Richie Evans, was inducted into the Watkins Glen Walk of Fame on September 11, 2015. His car is pictured above.