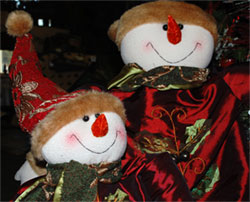 12th Annual SHOP ROME FIRST...and Win!!! Contest
Tuesday, Nov 26 through Monday, Dec 16 at noon.
Sponsored by The Rome Area Chamber of Commerce
The Chamber promotion brings more shoppers into local Rome retailers, restaurants and service businesses. Forty-six Rome businesses donated more than $10,600 in prizes for the Shop Rome First...and Win! Contest. The Rome Chamber of Commerce encourages you to "shop local" to save jobs, keep sales tax dollars local, and discover more about our community!
Francis Bellamy and the Pledge of Allegiance
Francis Bellamy, author of the the Pledge of Allegiance, is buried in the Rome Cemetery on Jervis Avenue, Rome, New York.
The original wording of the pledge was" I pledge allegiance to my flag, and to the republic for which it stands, one nation indivisible, with liberty and justice for all."
In 1954 President Eisenhower singed an Act of Congress, adding the words "under God".